special thanks to tin-tin...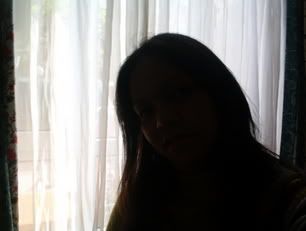 iNsPiRaTiOn HaS aLwAyS bEeN a GrEaT mOtIvAtOr In AlMoSt AlL oF mAnKiNd'S sTrUgGlE. fOr ThIs PaRtIcUlAr BlOg, I wAnT 2 dEdIcAtE tHiS tO pAlAnGz... U kNoW wHo U aRe. ThAnK U, fOr EvErYtHiNg. LoVe U...fOr NoW aNd AlWaYs.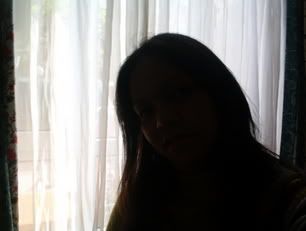 the power of communication...


"...when we learn to communicate openly and honestly, life changes. to love someone is to communicate with them. let the people you love know that you love them and appreciate them. never be afraid to say those three magic words: i love you. never let an opportunity pass to praise someone. always leave soemone you love with a loving word - it could be the last time you see them. if you were about to die but could make telephone calls to the people you loved, who would you call, what would you say and... why are you waiting?"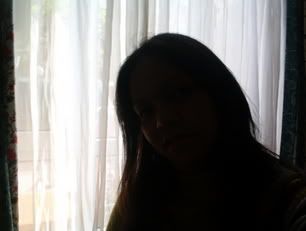 ~_*_~ fave lines ~_*_~
you will see a lot of things,
but they will mean nothing to you
if you loss sight of the one you love.
AT FIRST SIGHT---
if you love someone you say it...
you say it right then,
out loud...
or the moment just passes you by.
MY BEST FRIEND'S WEDDING---
i would rather have had
one breath of her hair,
one kiss from her mouth,
one touch of her hand,
than an eternity without it.
CITY OF ANGELS---
you will be doing anything for the one you love...
except love them again.
FAITHFUL---
fate exists but it can only take you so far,
because once you're there
it's up to you to make happen.
CAN'T HARDLY WAIT---
when you've found that person you want to spend the rest of your life with,
you want the rest of your life to begin right away.
WHEN HARRY MET SALLY---
sometimes when you hold out for everything,
you walk away with nothing.
ALLY McBEAL---
if two people are meant for each other,
it doesn't mean that they are meant for each other now.
DAWSON'S CREEK---
i know it's a cornball thing, but love is passion, obsession, someone you can't live without.
if you don't start with that, what are you going to end up with?
i say fall head over heels.
find someone you love like crazy and who'll love you the same way back.
and how do you find him?
forget your head and listen to your heart... run the risk, if you get hurt, you'll come back.
because the truth is, there is no sense living your life without this.
to make the journey and not fall deeply in love -- well, you haven't lived a life at all.
you have to try.
because if you haven't tried, you haven't lived...
stay open.
who knows?
lightning could strike.
MEET JOE BLACK---
half my days i cannot bear not to touch you.
the rest of the time i feel it doesn't matter if i ever see you again.
it isn't the mortality, it is how much you can bear.
THE ENGLISH PATIENT---
me? i'm scared of everything.
i'm scared of what i saw, of what i did, of who i am.
and most of all, i'm scared of walking out of this room and never feeling the rest of my whole life the way i feel when i'm with you.
DIRTY DANCING---


dear catherine,
i'm sorry i haven't talked to you in so long. i feel i've been lost. no bearings. no compass. i kept crashing into things, a little crazy i guess. i've never been lost before. you were my true north. i could always steer for home when you were my home. forgive me for being so angry when you left.
i still think some mistakes been made and i'm waiting for God to take it back. but i'm doing better now. the work helps me. most of all, you help me.
you came into my dream last night with that smile of yours that always held me like a lover, rocked me like a child. all i remember from the dream is a feeling of peace. i woke up with that feeling and tried to keep it alive as long as i could.
i'm writing to tell you that i'm on a journey toward that peace. and to tell you i'm sorry about so many things. i'm sorry i didn't take better care of you so that you never spent one minute being cold or scared or sick. i'm sorry i didn't try harder to find the words to tell you what i was feeling.
i'm sorry i never fixed the screen door. i fixed it now.
i'm sorry i ever fought with you. i'm sorry i didn't apologize more. i was too proud. i'm sorry i didn't bring you more compliments on everything you wore and every way you fixed your hair. i'm sorry i didn't hold on to you with so much strength that even God couldn't pull you away.
all my love.
G.
MESSAGE IN A BOTTLE---